CHOUR - Very low power Geiger Muller counter PC-GM3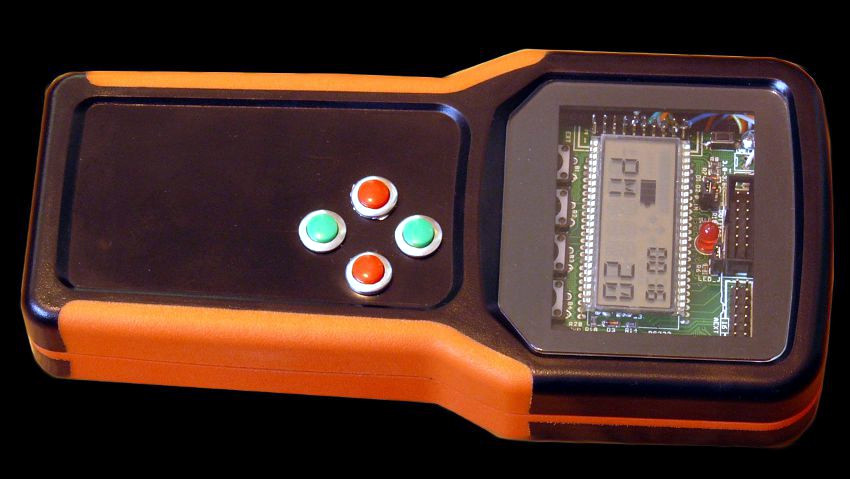 Device : Geiger counter
Date : 2013-2015
Type : PC-GM3
Brand : Chour
Main parts: GM Tube SBM20, MSP430 Texas Instrument family processor, Imex module for High Voltage, RTC PCF84583
Main characteristic : Average power consumption around 20µA.
Software : Downloading.

Version française :

Introduction
Power consumption :
In normal mode (running with battery, ground radioactivity, no alarm, no dialog...), the average power consumption is round 20µA.
Main parts:
You can add:
a battery charger.
a communication module USB-RS232 TTL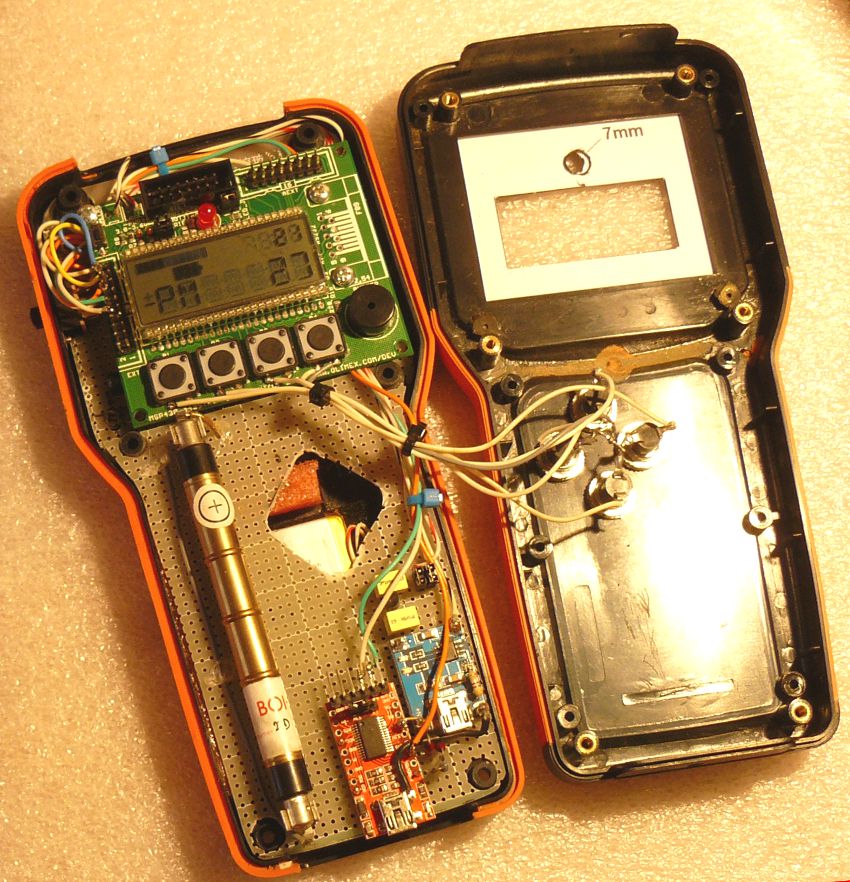 Inside the counter.
The functionnal specification (in French) are available here.
Schematic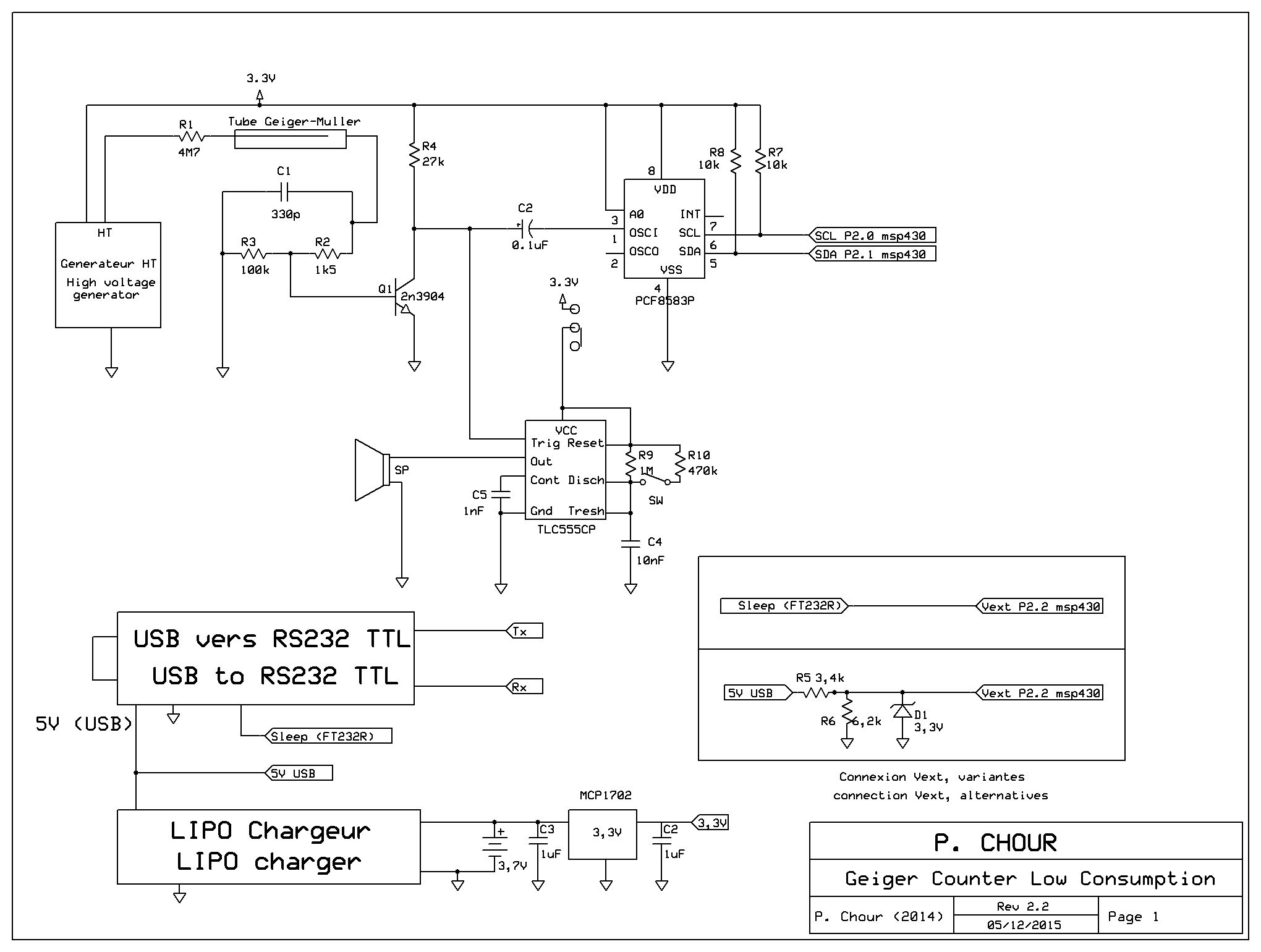 Click to enlarge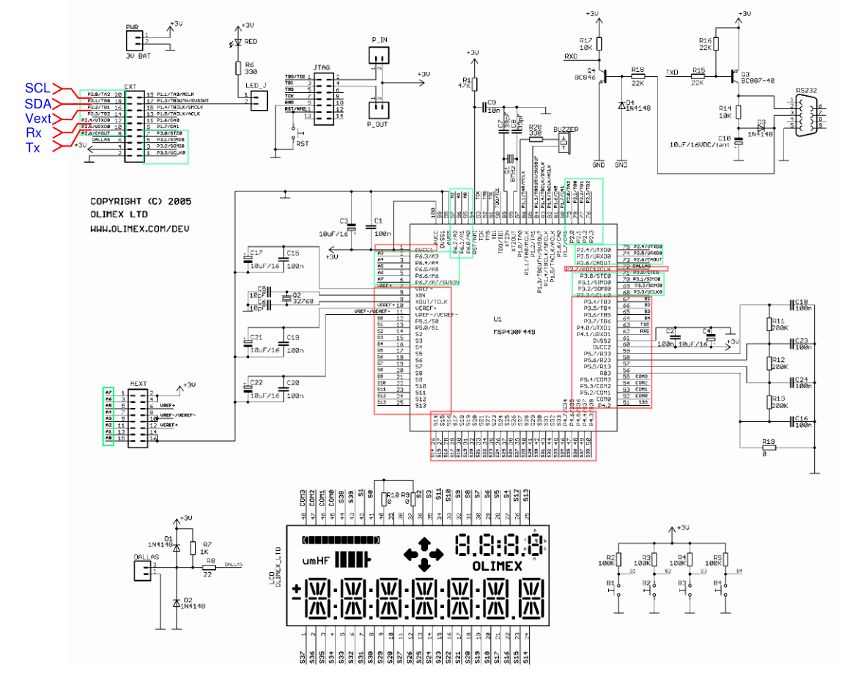 Click to enlarge
I consider that the Olimex module MSP430f449STK2 has a bug. Indeed, you cannot use the bargraph as a bargraph. You can fix this bug with these modifications (see the schematic below).
Remove the resistors R9 and R10 (0 ohms).
Cut the pin 42 and 35 of the LCD display.
On the PCB, connect 42 with 40 and 35 with 37.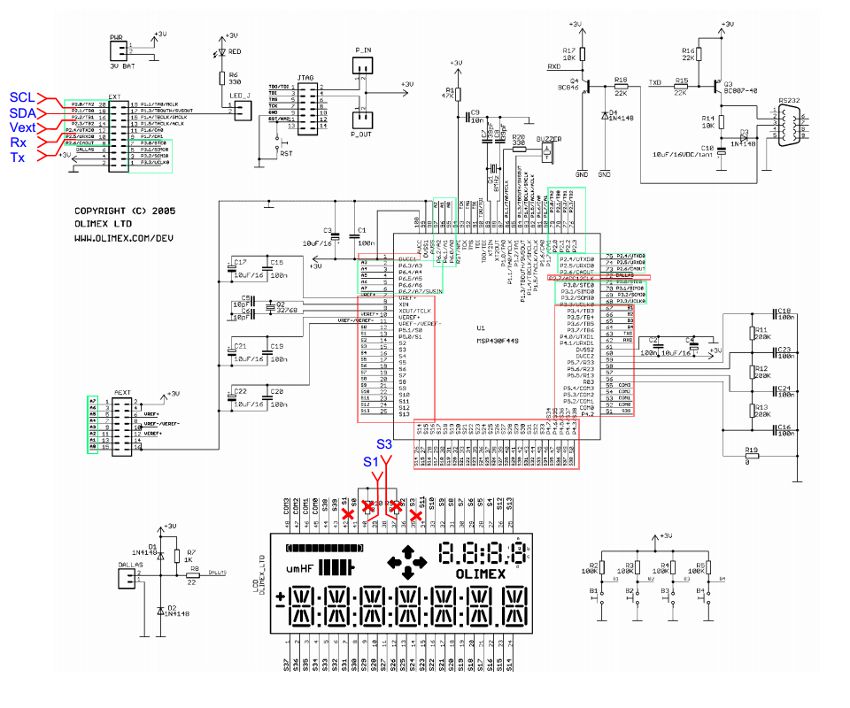 Click to enlarge
The software of the counter has a constant to generate two versions of the executable. A version uses the bargraph as an alert indicator (PCB not modified), the other uses the bargraph as a rate indicator of the counting.
Software
Available on downloading page.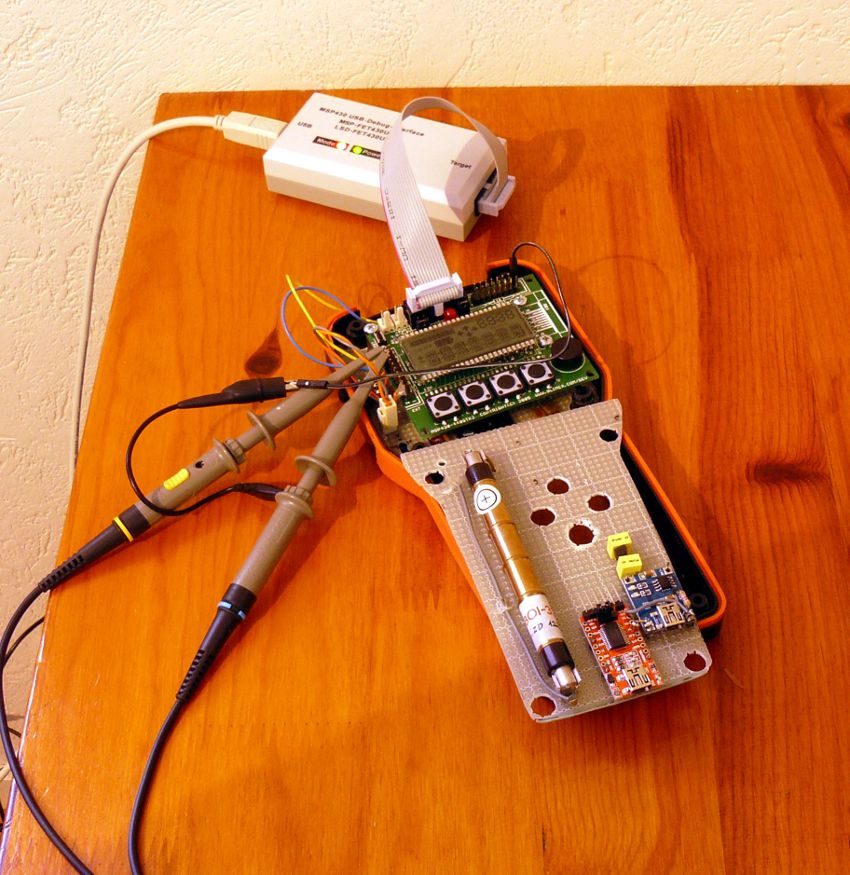 The Geiger counter under development. Below a trace of I2C communication.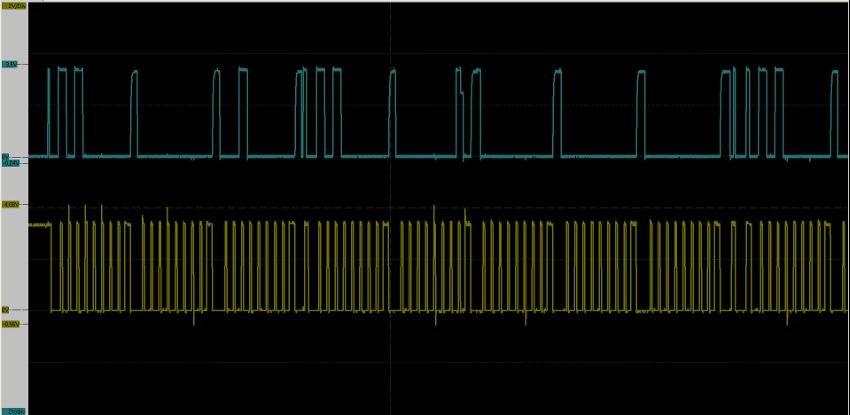 2013-1015